Ontario Tumour Bank Overview

Ontario Tumour Bank (OTB) provides cancer researchers with a diverse selection of high-quality biospecimens and derivatives, comprehensively annotated with de-identified clinical data. Biospecimens are the key to the development and testing of next-generation diagnostics and treatments. Since 2004, OTB has been making this type of research possible by collecting and dispensing the biospecimens needed for high-impact studies.
Operating at state-of-the-art hospitals and cancer centres across Ontario, OTB is made possible through collaboration. Working with local pathologists, medical oncologists, surgeons and other hospital personnel, specially trained staff members obtain patient consent, collect tissues and assemble comprehensive clinical information about each donor and the corresponding biospecimens. A robust governance model ensures that OTB meets the highest scientific and ethical standards.
The high-quality biospecimens, derivatives and clinical data are an important resource for scientists engaged in translational research who are developing better diagnostic tools and new drug therapies. Researchers can depend on OTB to provide products and services of high quality, diversity, and integrity.
OTB is a program of the Ontario Institute for Cancer Research (OICR). Funded by the Government of Ontario, OICR is a collaborative, not-for-profit research institute that conducts and enables high-impact translational cancer research to accelerate the development of discoveries for patients around the world while maximizing the economic benefit of this research for the people of Ontario.
OTB Facts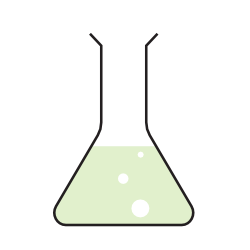 We're 18 years old!
OTB has been collecting biospecimens since 2004.

A founding member
of CTRNet, the Canadian Tissue Repository Network, along with 5 other top-tier Canadian cancer biobanks.